Pencil is the winner of Extend Firefox 3 Contest hold by Mozilla on 2008
Thursday 21 August 2008
Pencil, an opensource project developed by Evolus based on Mozilla Firefox platform for GUI prototyping and sketching, has won the first prize in the Extend Firefox 3 Contest hold by Mozilla Foundation in 2008.
Extend Firefox 3 Contest is for add-on developers using Mozilla Firefox browser, with the goal to utilize all the new features of Mozilla Firefox 3. The author of Pencil has utilized the powerful capabilites of Firefox 3 in processing vector graphics format based on SVG to develop a GUI prototyping application with drag-n-drop the GUI elements (called stencil). Pencil is now used in all projects to do the GUI mockup.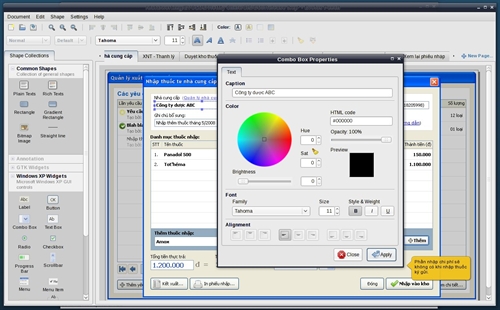 Developed on the powerful and flexible XULRunner platform (the Mozilla Firefox is also built on top of this platform), Pencil can run on virtually any platforms that Firefox 3 can, such as Microsoft Windows, Linux and MacOS X. Besides, Pencil is an opensource project which Evolus contribute back to the developer community around the world with the hope that it will become a powerful, light-weight and flexible and of course free to use, the users can now have a free alternatives to other prorietary software such as Microsoft Visio, SmartDraw...
Pencil can be installed as an Firefox add-on or can run as a standalone application. You can download Pencil at http://pencil.evolus.vn/Downloads.html
The source code of Pencil can be downloaded at:
http://code.google.com/p/evoluspencil/